Biopolymer Plastic Injection Molded Items
Custom Biopolymer Plastic Injection Molded Items
The promotional products industry has long been dominated by petroleum-based plastics, which carry a significant environmental footprint. However, with the growing concern for sustainability and environmentally friendly practices, there has been a remarkable shift towards more sustainable alternatives. One such alternative is biopolymers, and their integration into the plastic injection molding process is paving the way for more sustainable and eco-friendly promotional products.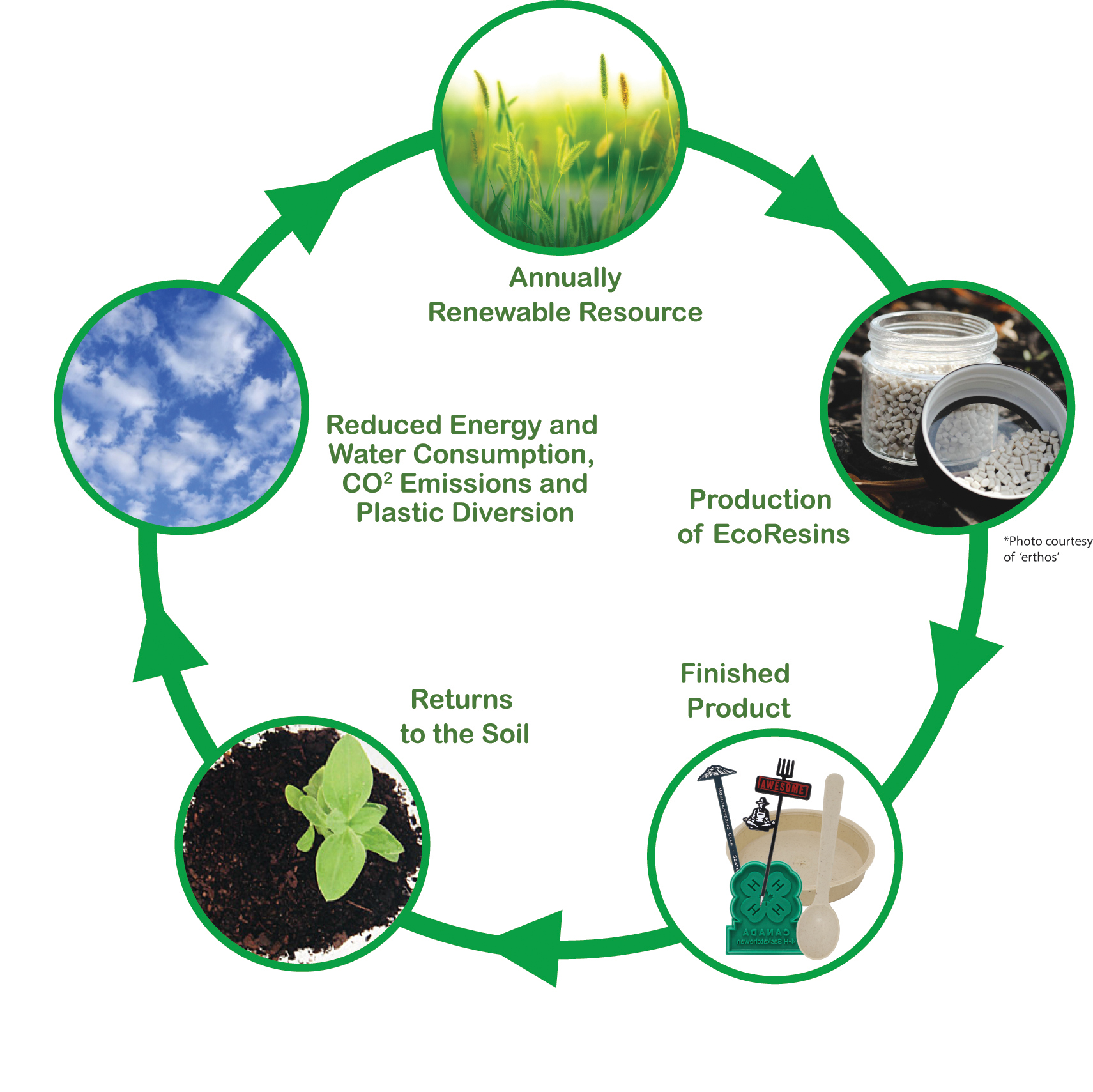 Biopolymers are plastics derived from renewable biomass sources, such as vegetable fats and oils, corn starch, straw, woodchips, food waste, etc. They are designed to degrade naturally over time, thereby significantly reducing their environmental impact compared to traditional plastics.
When applied to biopolymers, plastic injection molding can produce a vast array of eco-friendly promotional products. Custom biopolymer plastic injection molded items allow companies to show their commitment to sustainability and environmental responsibility.
For instance, companies can now offer promotional products such as biodegradable pens, keychains, reusable coffee cups, or eco-friendly water bottles. These items can be custom molded using biopolymers to match the brand's identity and marketing strategy. They can bear the company's logo, tagline, or any other design elements that align with the brand's message, and, most importantly, these items communicate the brand's commitment to the environment.
The use of custom biopolymer plastic injection molded items also allows for innovation. With the right design and materials, companies can create unique promotional items that stand out from the crowd and make a strong impression on customers.
The trend toward sustainable promotional products is set to continue, with companies becoming increasingly aware of their social and environmental responsibilities. As a result, the demand for custom biopolymer plastic injection molded items is on the increase.
Wouldn't you rather choose a plastic that comes from nature?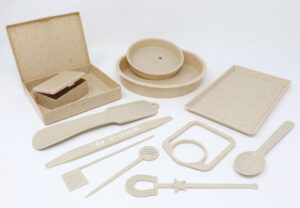 Made from plant starch, a fully renewable resource.
Fully biodegradable when composted.
Has No Chemical Residues.
Is disposable with food waste; no separation required.
Performs, looks and feels like fossil fuel based plastics.
Environmentally Friendly:
Sustainable, without relying on fossil fuels.
Renewable Resource: Raw ingredients are agricultural starches (corn, potatoes or other renewable plants).
Returns to Soil: Biodegradable in 60 to 180 days in a compost facility.
Reduces green house gases: Requires less petroleum to produce and emits less carbon dioxide.
Testing Standards: Meets the Biodegradable Products Institute (BPI) & European Bioplastics standards for composability.
Ask about our biopolymer products including stir sticks, food picks, custom spoons for ice cream or taste-testing, cookie cutters, golf items, rulers, flying discs, and much more!
Options include:
Custom Injection Molding
Molded in-house, from start to finish
Stock products available in Biopolymer
PMS color-matching
Embossing & tipping
Custom imprinting
Special packaging
Call or email us for your custom quote, 1-800-361-5361 / sales@harco.on.ca.