Get in Touch
Whether you have an enquiry or would like to send us some feedback, we'd be delighted to hear from you.
For sales and general inquiries, please contact us at sales@harco.on.ca.
Phone: 800-361-5361 or 705-743-5361
Fax: 705-743-4312
Office hours: 8am – 5pm, Monday – Friday
Harco Enterprises Ltd.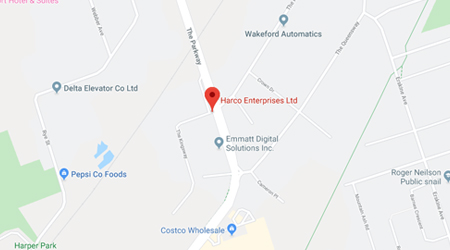 If you want to start a project or just have a question, we are always here to help. Fill out our contact form below to get in touch with us today.