Personal Protective Equipment (PPE)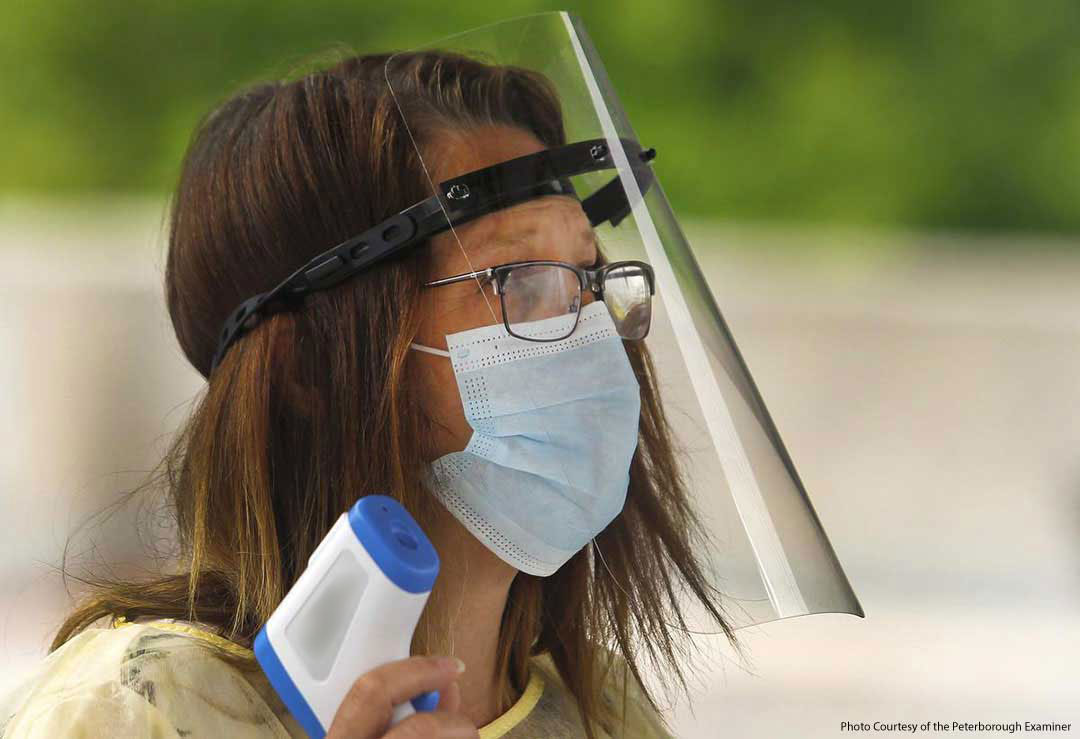 Health Canada Approved Front Line Protective Face Shield
Our face shields will safeguard you with the most effective protection to reduce risk of exposure in compromised environments.
Harco Enterprises is a leading provider of advanced injection molding and leading-edge printing. Using our existing manufacturing expertise, we have created a protective face shield in response to the global shortages of Personal Protective Equipment (PPE).
If a person is in a high-risk area, it's critical that the face is properly covered to reduce the risk of exposure. We provide face shields that can protect individuals from various pathogens by shielding the mucous membranes such as eyes, nose and mouth.
Other benefits include:
Health Canada approved – MDEL#: 12420 (Company Id: 154487)
Canadian-made
Comfortable to wear
Fog resistant design
Easy to clean / reusable (with proper sanitation) / recyclable
Equipped with a rubber headband
Full visibility
Can be worn with other protective equipment
In the News
Personal Protective Equipment (PPE)
Call or email us for more information, 1-800-361-5361 / sales@harco.on.ca. Click on each image to view a larger version.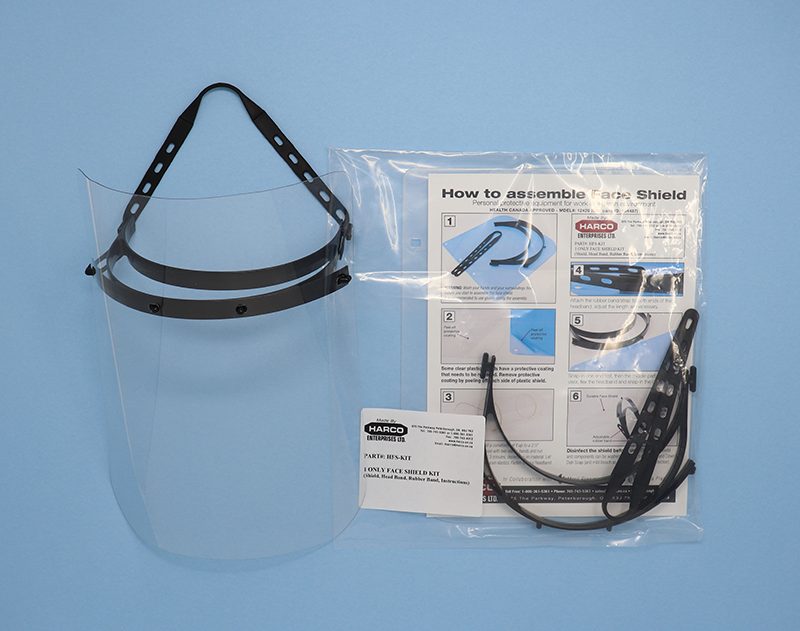 Face Shield Kit
Part #: HFS-KIT
Description: This Face Shield Kit includes shield, headband, rubber band, instructions, in heat sealed plastic bag and are Health Canada Approved. They are lightweight and comfortable providing excellent personal protection against face splashes. The headband holds face shields far enough off the face allowing for glasses and air circulation. The rubber band is adjustable allowing for a custom fit, as well the shield can be easily trimmed.
All three pieces are reusable and detachable from each other for easy cleaning. Head band and rubber band can be sterilized using various techniques and the clear plastic shield can be washed in a warm tub of water and dish soap (and mild bleach as well if you want extra protection).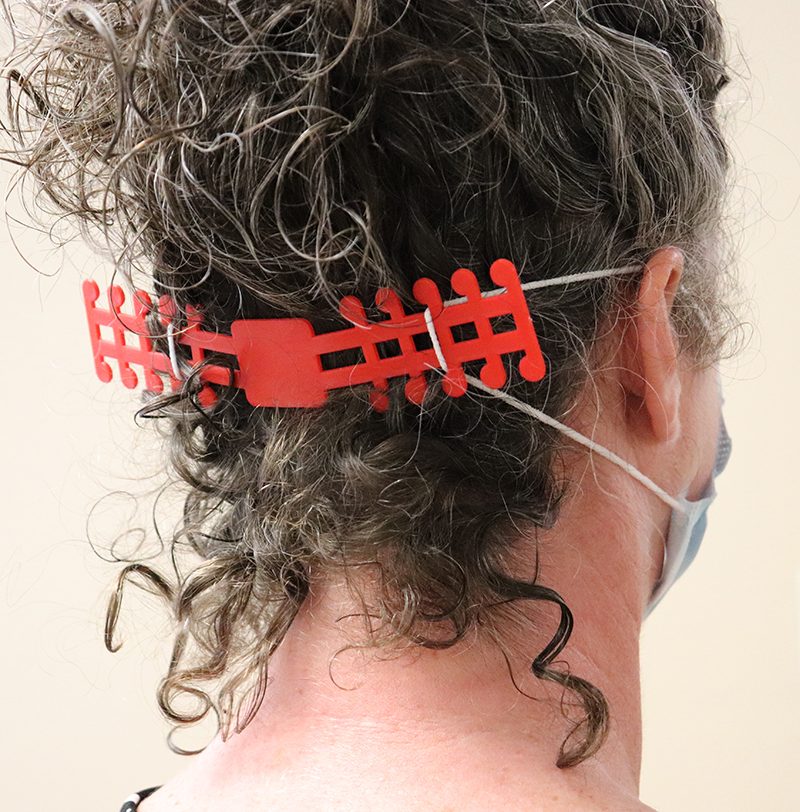 Ear Saver Straps
Part #: EarSaver-Plain, EarSaver-Embossed, EarSaver-Imprinted, EarSaver-Custom
Decoration: Plain, Embossed, Imprinted, Custom
Description: Comfortable, Adjustable, Easy-to-Use and Reusable!
This Ear Saver Strap holds face mask elastics off users' ears allowing for ear stress relief. Customize this Ear Saver Strap with your company or organization's name, message or logo (embossed, imprinted or custom design).
Imprint Area: Head: 0.75″ x 1″
Please complete this form and one of our sales team will get back to you ASAP.