Custom Plastic Injection Molded and Imprintable Home & Tool Items
Check out our home and tool's selection for our custom imprinted outlet plugs, putty knives, bandage dispensers, shoe horns and scrapers. These home and tool items can be imprinted with your business name, logo and/or message, with your choice of colors.
Need a custom designed injection molded home or tool item? We can do that too. Meeting your specifications for size, shape and color and imprinted or embossed with your brand, logo and/or message for your business or promotional needs. Bring us your custom design, or let us help design it!
Harco also offers specialized packaging, including individually plastic wrapped or poly bagged with head cards.
We also offer a wide variety of other promotional items including 3D puzzles, bookmarks, rulers and stencils, cosmetic items, flying discs, golf items, spin tops and tokens.
Our home and tool items are made in-house, from start to finish, in Peterborough, Ontario. We do the artwork and design, engineering and CAD programming. We create the dies and molds, and take care of all the details. You'll be dealing with one company —no third parties required.
Options include:
Custom Injection Molding
Custom imprinting
Custom Embossing
Tipping
Biopolymer Resin Available
PMS color-matching
Special packaging
Our products are BPA-free, recyclable and FDA-approved.
Call or email us for your custom quote, 1-800-361-5361 / sales@harco.on.ca.
Custom Plastic Home & Tool Items
Complete the Quick Quote form, including the required size, quantity and color, and we will get back to you promptly with a custom quotation. Or, give us a call at 1-800-361-5361 to discuss your customized requirements with one of our experienced sales associates. Click on each image to view a larger version.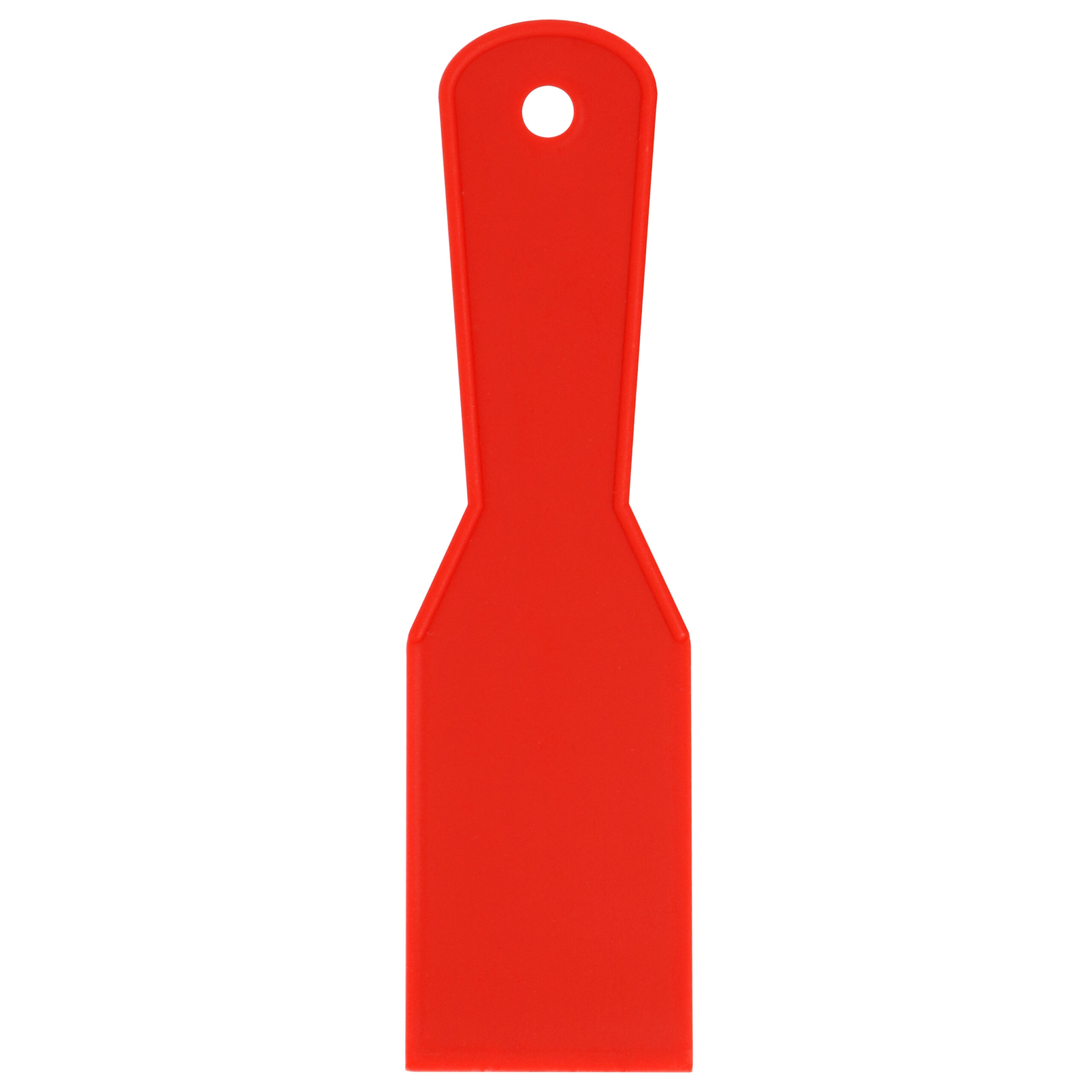 Putty Knife
Part #: 373
Size: 1.875″ Wide Blade
Decoration: Standard
Description: Our 7″x 1.875″ Putty Knife with a 1.875″ chiseled blade. This tool can be sold unimprinted or customized with an imprint of your company name and logo to hand out at your next online conference, webinar or promotional event. A perfect tool for construction, home improvements and much more, this durable putty knife can be used for scraping, spreading and stirring all types of material needed during handy work. Great for spackling, patching, decals, wallpaper, baking, wall, car putty and painting. Lightweight and practical with a hole for hanging. Available in a variety of colors.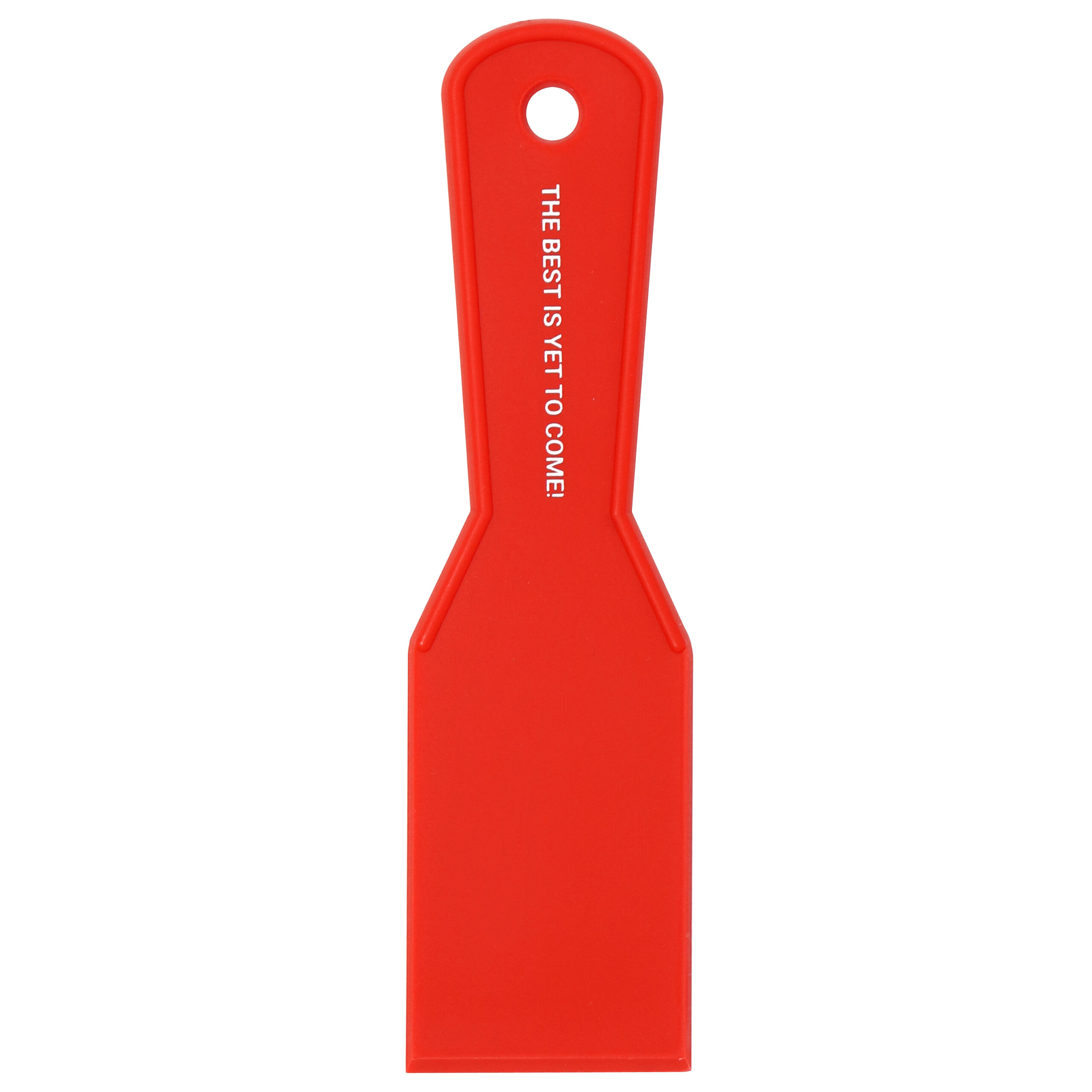 Putty Knife
Part #: 373-1C
Size: 1.875″ Wide Blade
Decoration: Imprintable
Description: Our 7″x 1.875″ Putty Knife with a 1.875″ chiseled blade, customize it with an imprint on the handle or order a custom shaped scraper made to your specifications. Reach out to new and potential clients when you add your brand to this putty knife. This tool can be sold with an imprint or customized with your company name and logo to hand out at your next online conference, webinar or promotional event. A perfect tool for construction, home improvements and much more, this durable putty knife can be used for scraping, spreading and stirring all types of material needed during handy work. Recipients are sure to be glad to have your brand in their hands! Great for spackling, patching, decals, wallpaper, baking, wall, car putty and painting. Lightweight and practical with a hole for hanging. Available in a variety of colors.
Imprint Area: 0. 5″ x 2″