Imprintable Molded Plastic Drink and Cocktail Stirrers
Get your brand in front of your customer's eyes by adding your logo, a monogram, initials or image of your choice. High quality, sturdy and ideal for restaurants, bars, cafés, hotels or special events.
Our products are BPA-free, recyclable and FDA-approved.
Call or email us for your custom quote, 1-800-361-5361 / sales@harco.on.ca.
Imprintable Plastic Stirrers
Complete the Quick Quote form, including the required size, quantity and color, and
we will get back to you promptly with a custom quotation. Or, give us a call at
1-800-361-5361 to discuss your customized requirements with one of our
experienced sales associates. Click on each image to view a larger version.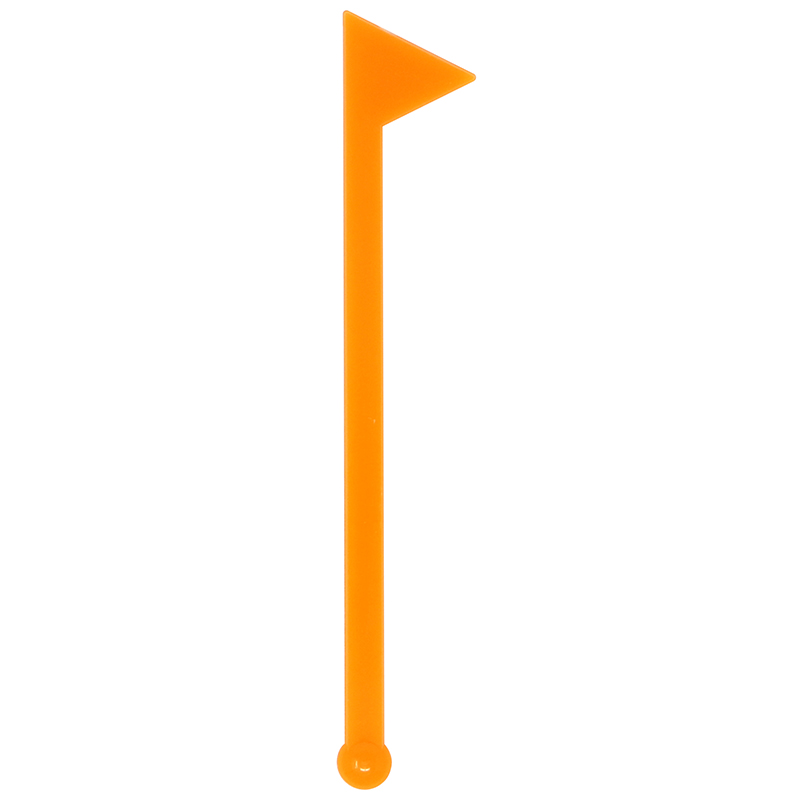 Small Flag Stirrer
Standard End: Ball End
Part #: 205
Size: 4.5″
Decoration: Imprintable
Description: Our 4.5″ Small Flag Swizzle Stick & Drink Stirrer with ball end and one color imprint will add a fun touch to your cocktails and mixed drinks. This themed stir stick is perfect for golf shops, restaurants, bars, cafes, coffee shops, banquet halls, hotels and special events.
Imprint Area: Head: 0.375 " x 0.25″; Shaft: 2.5″ x 0.125″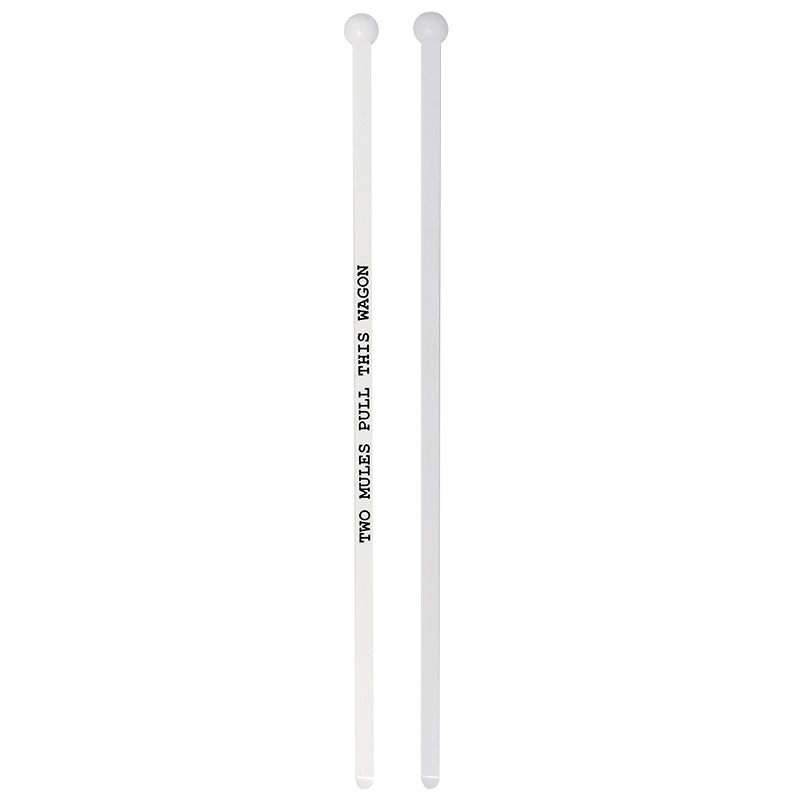 Long Square Stirrer
Standard End: Ball End
Part #: 240
Size: 7″
Decoration: Imprintable
Description: Our 7″ Long Square Swizzle Stick & Drink Stirrer with ball top and one color imprint. This stir stick is ideal for garnishing cocktails and mixed drinks. Great for restaurants, bars, clubs and any other type of venues. Advertise your establishment by customizing this stirrer with your logo, brand or message.
Imprint Area: Shaft: 2.5″ x 0.125″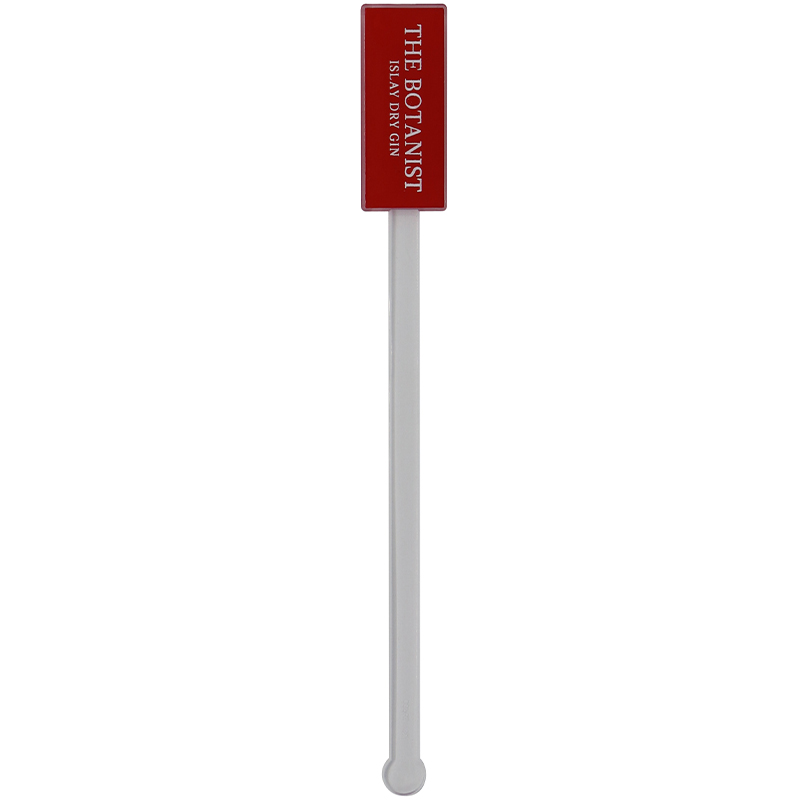 Thick Rectangle Head Stirrer
Standard End: Flat Ball End
Part #: 320
Size: 7″
Decoration: Imprintable
Description: Our 7″ long Thick Rectangle Head Swizzle Stick & Drink Stirrer with a vertical rectangle head and flat ball end. Available in a variety of colors and one color imprint. This plastic stir stick is ideal for garnishing cocktails and mixed drinks. Advertise your establishment by customizing this stirrer with your logo, brand or message. A great way to promote your brand with a FDA approved durable and re-usable take home stir stick.
Imprint Area: Head: 1.25″ x 0.375″; Shaft: 2.5″ x 0.125″